We believe God will comfort, guide, and forgive every person, no matter who they are or what they've done. He does this through reconciliation with humans as the Trinity: the Father, Son, and Holy Spirit. As the Father, God is the sovereign creator and ruler of the universe. Through the death and resurrection of Jesus Christ, who was both man and God's Son, and without sin, humans are offered freely the gift of salvation and eternal life. After receiving salvation, the Holy Spirit is a "Counselor" and "Helper" in our faith journey.
Our Mission: Mountain Chapel exists to glorify God, love God, and to make the love of God known to all people.
Our Vision: Reach. Grow. Send.
We will fulfill our mission by making disciples of Jesus and equipping them to reach outside the fellowship.
Our Values: The ministries of Mountain Chapel will always cherish and express:
Spiritual Growth: Personally seeking, studying, and loving God's Word.
Sense of Community: Building community through the worship of God, sharing love of Christ, and doing mission together.
Beliefs: Our ministries and life together are based on the foundation of God's Word and informed by the lens of the
Wesleyan/Methodist tradition.
Outreach: All our life together focuses on serving neighbors and all peoples as inspired by the Holy Spirit
The Word of God
We share the conviction that Scripture is the primary source and criterion for Christian doctrine. Through Scripture, the living Christ meets us in the experience of redeeming grace. We are convinced that Jesus Christ is the living Word of God in our midst whom we trust in life and death.
The Church
Our Church is made up of people who share faith in Jesus Christ. We, like many other Protestant denominations, affirm our beliefs through the sacred symbols of baptism and communion. The Apostles' Creed, an affirmation of faith, which we recite each Sunday, is a guide for our faith's essentials.
Sunday Morning
Worship – 10:30 AM
Sunday School – 9:30 AM
LEWIS ARCHER
Senior Pastor
Lewis was born in Johnson City, TN and lived there until he was 14. After moving to Maryland he was educated at Emory and Henry College where Christ renewed his life. He attended seminary at Asbury Theological Seminary, receiving both a Masters of Divinity and a Doctor of Ministry. He has served the United Methodist Church as an elder since 1981. Lewis was ordained in the Baltimore Conference before transferring here to North Alabama. He has served as senior pastor, associate pastor, missionary for 3 years in Kenya and as a District Superintendent. He is married to his wife Ginny and is father to 3 children. He loves backpacking, has done martial arts and is loving Mountain Chapel and its people.
AMANDA JOINER
Director of Discipleship Ministries
Amanda is a native Alabamian, who has been blessed to serve churches in Florida and South Carolina, and has found that the saying "there's no place like home" is right. She is passionate about helping our congregation grow in their faith, while supporting our Family Ministry staff as they care for our children and students. She graduated from Troy University with a B.S. in Music and is pursuing her Masters in Family and Marriage Counseling from Liberty University. She loves to travel, spend time with family, and plays the flute in several local ensembles. Amanda resides in Alabaster with her husband, Adam, their son, Camden, and their two dogs, Carley and Bo.
ALLYSON LEWIS
Director of Middle School Ministries
Allyson Lewis has been part of the Mountain Chapel family since 2001 when she began serving in Children's Ministry. Now as Director of the Middle School Ministries, for students in grades 6-8, she finds joy in helping these students develop a deep, loving relationship with Jesus. She has a heart for missions and coordinates numerous volunteer opportunities for our youth to learn the importance of serving others in the name of Jesus. In her spare time, she enjoys spending time with friends and going to the lake. Allyson and her 2 boys, Freddie and Noah, reside in Hoover.
MI KYUNG HWANG
Organist/Accompianist
Mi Kyung Hwang, a native South Korean, she holds a Doctor of Musical Arts degree in Organ Performance from the University of Arizona and a Master of Music degree in Music History from Hanyang University in Seoul, South Korea. As an active collaborative keyboard artist, she has performed with soloists, choirs, and orchestras at the University of Arizona, Young Harris College, Perimeter College of Georgia State University, University of North Georgia, and Talladega College. As organist, she performed at the venues of American Guild of Organist's Southern Arizona Chapter and Arkansas Fort Smith Chapter, and international organ festivals in Canada, France, Switzerland, and South Korea. There, she had further private organ studies with world class organists today, such as Guy Bovet, Simon Preston, David Higgs, Oliver Latry, Daniel Roth, and Marie Claire Alain. She has received numerous scholarships and honors including full tuition waivers from the University of Arizona and was the winner of the 20th Peter Knock Music Memorial Fund Competition in 2011. As a dedicated teacher, she served on piano faculty at Young Harris College, University of North Georgia, and Perimeter College of Georgia State University where she served as Coordinator of Piano Studies. Currently, she is Chair of Music Department and Assistant Professor at Talladega College teaching music theory and piano courses.
JP CHURCH
Director of High School Ministries
Jon Paul "JP" Church was born in Birmingham, AL and raised in the Indian Springs area. He graduated from Auburn University in Exercise Science then attended UAB where he graduated with a Masters of Physical Therapy. He currently works at Beyond Physical Therapy of Vestavia as the owner and a PT. JP is blessed to be able to be active with his son, Jack, in different activities. JP has worked with Boy Scouts as an Assistant Scout Master and also has stayed active with youth at church. He was called into ministry to work with the youth and is currently the High School Ministry Director. He has a strong desire to lead youth to understand the deep love God has for each of us. He has a hope to help equip the youth to walk with Jesus as they continue their journey past high school. He is blessed to have the support of his wife, Suzanne, who continues to help with the ministry as well.
LUCAS DOMIT
Worship Ministry Audio/Visual
Lucas is an AV Specialist with over 10 years of experience. Lucas came to the church in 2020 to start the church's live streaming due to the pandemic and is responsible for running both live and streamed services every week.
NASEEM AKHTAR
Nursery Coordinator
Naseem Akhtar is Mountain Chapel's Nursery Coordinator. She has two bachelor's degrees: one in Education and the other in Psychology. She earned a Master's in Education. Naseem loves her Church and the children entrusted to her care.
Brian Hodges
Choir Director
Raised in Alabama, Brian fell in love with music in grade school and grew up immersed in music at the First United Methodist Church of Prattville. He later attended the University of Louisville where he received his undergraduate degree in music education and instrumental music. After years of professional music making and private teaching, Brian began serving as choral director at Millbrook Presbyterian Church, followed by First Presbyterian Church of Wetumpka in 2014. At this time, he also entered public education as the choral director at Wetumpka High School from 2014-2019. Brian now serves as the band director at both Montevallo Middle School and High School. Having been active in church music now for nearly thirty years, Brian is excited to join the staff at Mountain Chapel Methodist Church. He is happily married, with five children and one on the way. Brian loves music, owns too many saxophones, enjoys amateur homesteading, and pursuing life's adventures.
SHELLEY FAULKNER
Preschool/MDO Director
Shelley Faulkner has served as the Director of the Preschool and Mother's Day Out since 2019. She's married to her husband of 25 years and have 3 children. Shelly also has a Master's Degree in Education and loves spending time with children and mentoring young families.
CHRIS SHAW
Director of Facilities
Chris Shaw is our Director of Facilities and acts as the "glue" between the church facility and the ministry leaders, staff and members that keep the facilities in tip top shape. In his free time, Chris enjoys being outdoors, working with his hands, and learning how things work. Chris has been on the Mountain Chapel staff for eight years.
ANTOINE GORDON
Facilities Assistant
Antione Gordon was born and raised in Birmingham's Ensley neighborhood. He enjoys working with his hands and he approaches every task with his whole heart. He loves studying and reading the Bible. Antoine has been at Mountain Chapel since the summer of 2017.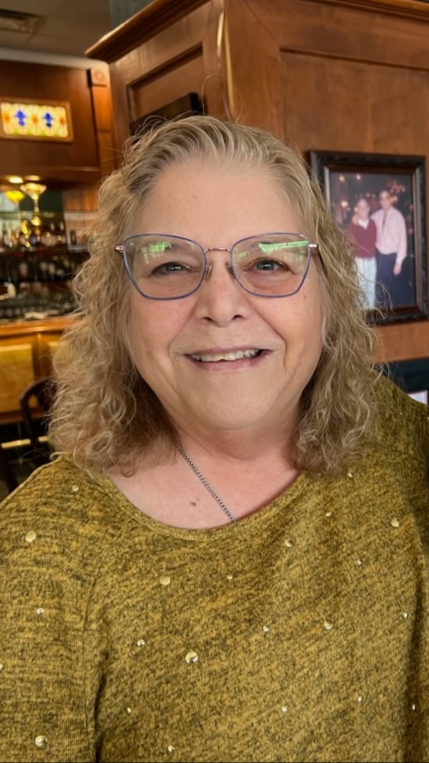 ROSEMARY TRIOLA
Office Manager
Rosemary came to Mountain Chapel as our Office Manager in July, 2021. Rosemary worked for the Department of Defense as a Contract Administrator and Program Integrator. She retired from government service in 2010 with 31 years of service. After retirement, she took one year off and then went to work for a small, family owned, motor repair business as their office manager. She worked there for eight years until Covid caused her layoff. She comes to us with a multitude of experience, a willingness to work hard, and a friendly attitude. Rosemary and her husband of 51 years (Pat) lived in Pleasant Grove, AL for 21 years where they raised their three sons. They now live in the Lake View/McCalla area. She is an avid sports fan and especially enjoys spending time with her five grandchildren and one great-grandchild; she loves watching them participate in sports and other activities.
STACEY BOUCHILLON
Financial Secretary
Stacey Bouchillon has been the Financial Secretary since 2011. She grew up and still lives in the Rocky Ridge area. She has two children ages 14 and 19. Mountain Chapel has been and continues to be a blessing to her and her family.